Diesel Get Together: the new kitchen by Scavolini in partnership with Diesel Living.
A project that conveys a message of inclusiveness where the kitchen is increasingly conceived as the place for sociability and hospitality.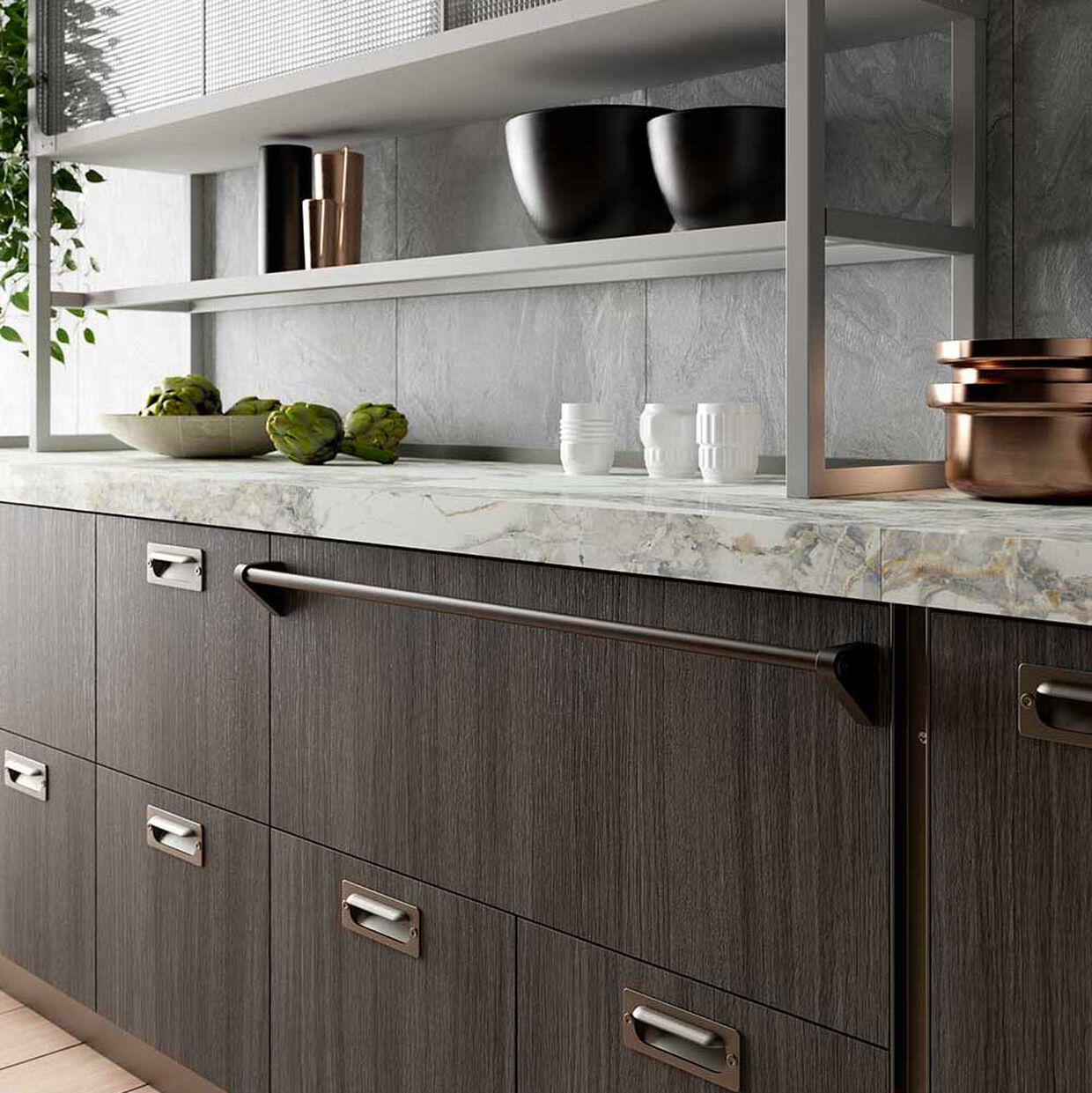 The concept – which embodies the evolution of the Diesel Social Kitchen collection – creates blocks of colour and materials that join the kitchen space with the living room.
The settings become streamlined for socialising and everyday comfort.
The Diesel Misfits Bathroom is the bathroom version of the new collection by Scavolini in partnership with Diesel Living. The shapes of the Misfits trolley and cupboard have been restyled to accommodate the washbasin: an original proposition with a strong personality designed for both residential and contract settings.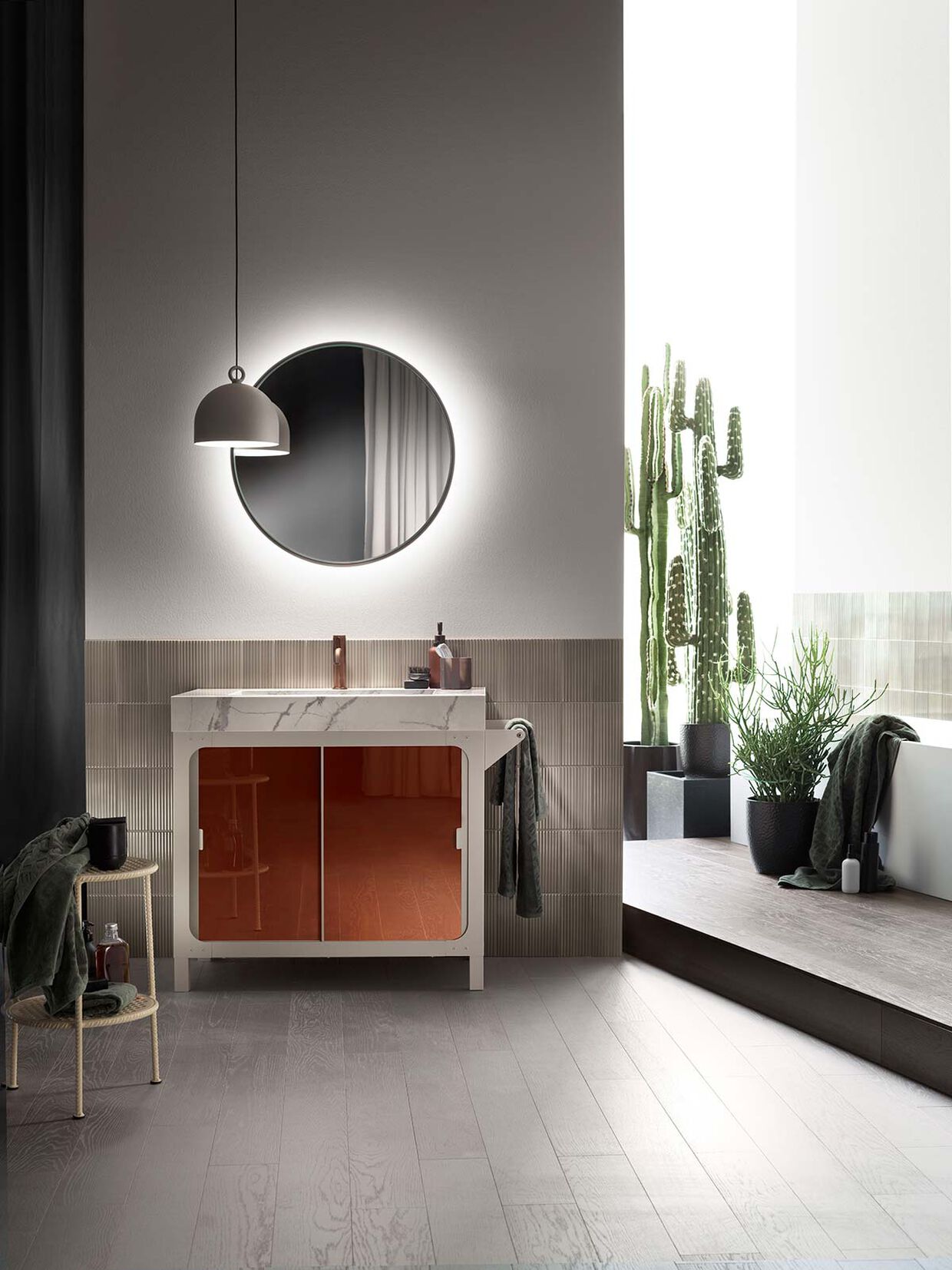 The Misfit Cart unit is in Grey Soft matt painted metal with Mineralmarmo worktop. The composition is completed by the Plug Sink Mineralmarmo sit-on washbasin and the Bronze-finish Lunar mirror. On the right, bathroom cabinet with Titanium finish frame and Bronze glass doors.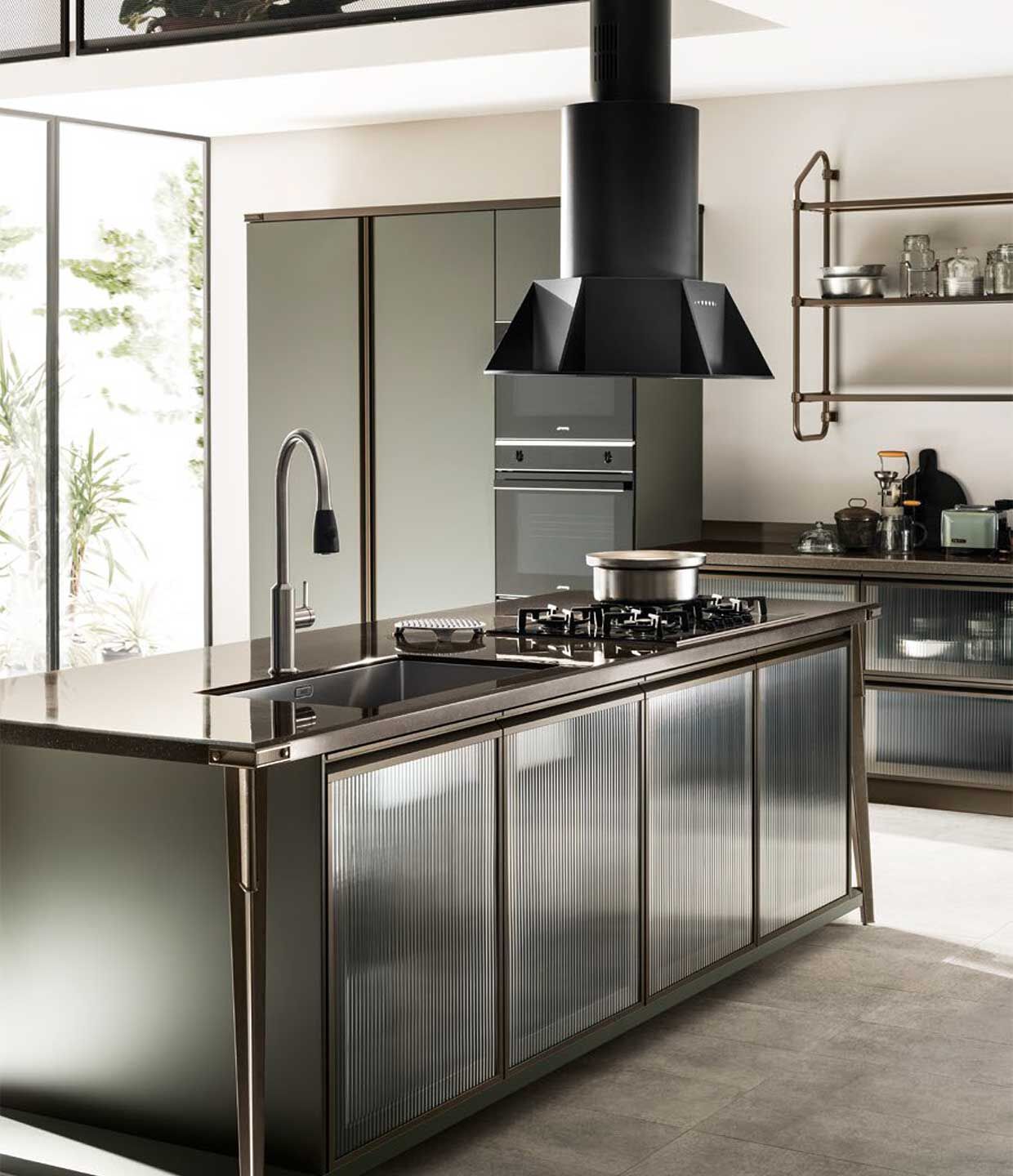 A home with a metropolitan style
Diesel Open Workshop is the other collection by Scavolini in partnership with Diesel that spans both kitchen and bathroom, continuing the development of a style in which design meets informality, with impeccable balance.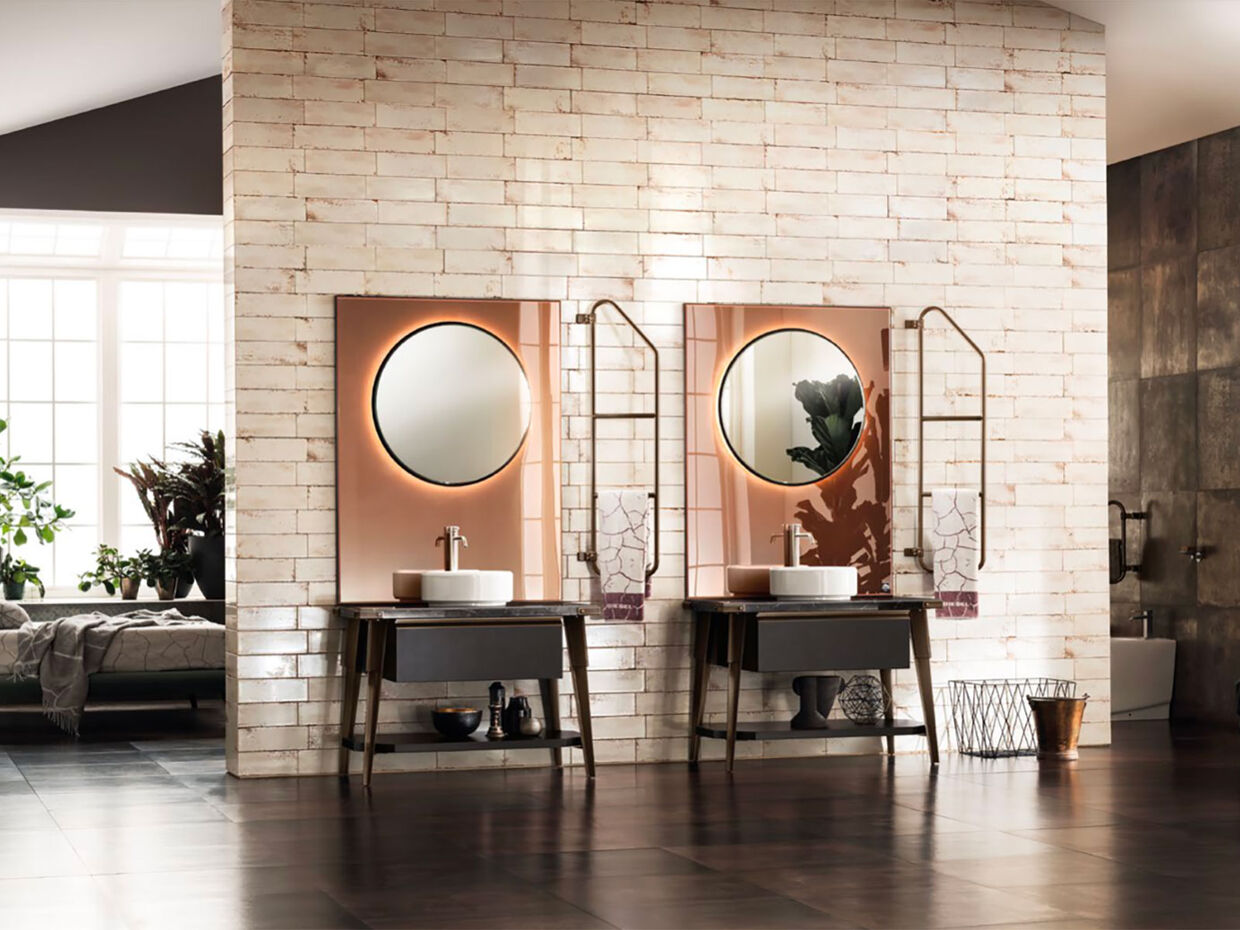 Metal, glass, an industrial feel
In this project, a warm approach to the domestic environment is clear, with a strong industrial vibe. At the centre, remarkable attention to style, right down to the detailing, the materials and the textures, to create simple geometry but with attractive designs, beloved by an audience that seeks "apparent" simplicity of form.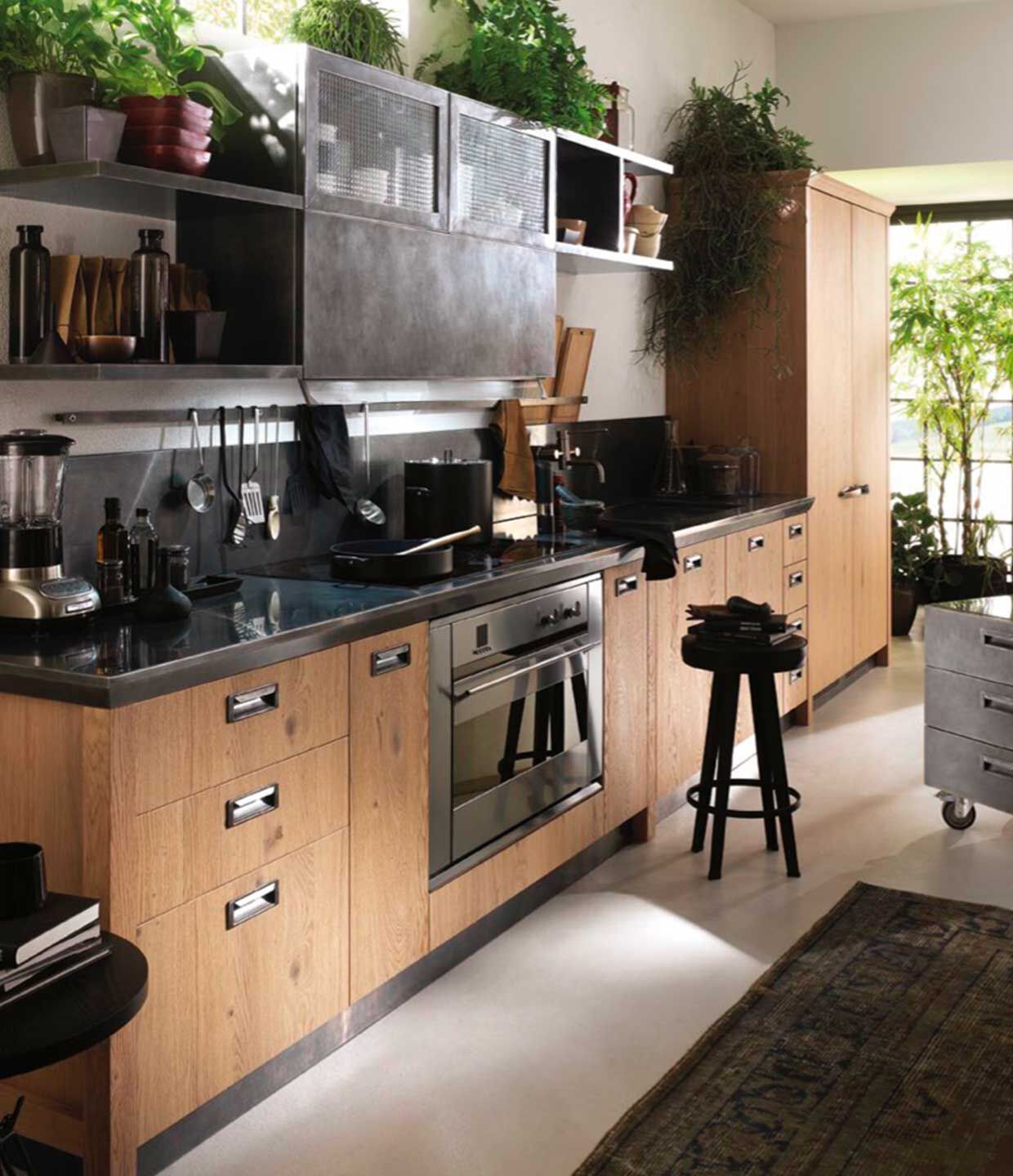 Diesel's style and know-how join forces with Scavolini's know-how to create a new-concept kitchen: Diesel Social Kitchen, a kitchen that becomes a complete environment, where the pleasure of cooking naturally combines with the pleasure of spending time with friends.
A kitchen for social life, a space that expands, intelligently and conveniently, surprising you not only with its eye-catching design but also with the sophistication and quality of its materials. The perfect place for socialising and expressing your style.
Remove Product?
Are you sure you want to remove the following product from the cart?